Home > Blog > Skin and Body
The Benefits of Going to a Beauty Salon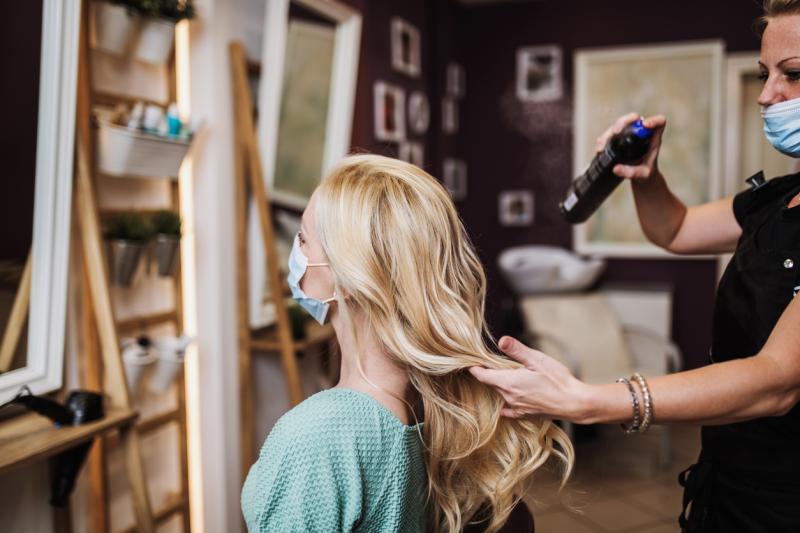 While there might be a certain superficiality to it, there are a lot of benefits that come with visiting a beauty salon regularly.
Whether you're getting a haircut, a pedicure or a massage, a beauty salon offers you many benefits that other places can't compete with. As a way to convince you, we have several advantages that you should know about!
Eight Benefits of a Beauty Salon
1) Stress Reliever
Everyone loves being pampered and treated with care. You feel relaxed, at peace with the world and completely in your own element. You'll also get to enjoy custom pamper services that are catered to your exact needs. All this leads to one thing: you feel stress-free and at ease from the moment you walk in the door to the second you leave. It's a great experience.
2) Enhance Your Personal Care
How you look and feel affects your mental and emotional well-being. And while most of us are committed to a daily personal care routine at home, it sometimes doesn't live up to the standards you'll get at a professional and well-established beauty salon. Visit one, and you'll get to experience a huge array of services that enhance your beauty and personal care. In the end, you'll feel mentally and emotionally ready to take on the world.
3) You Get Some Time for Yourself
In everyday life, you might find yourself swamped with, well, life. Social activities, keeping healthy and fit, relationships, family, kids, school, work - it can all pile up and take a toll on body and mind. In the end, you'll crave some alone time to gather your thoughts and find some peace while getting customized and personal treatment. You'll get that at a relaxing beauty salon.
4) Quality Products
Many beauty salons have access to top-notch hair and skin products, some of which you can't find at local stores. These high-calibre products mean you'll be enjoying sparkling treatment and results. You also have the opportunity to buy their favourite line of formulas to use at home.
5) Quality Service
Whether you're getting a pedicure, a massage or a new hairdo, you'll be treated by a professional with years of experience and knowledge. These experts stay on top of the latest techniques and trends to ensure you get the best results possible! There's also one more benefit of working with these experts (read more below!).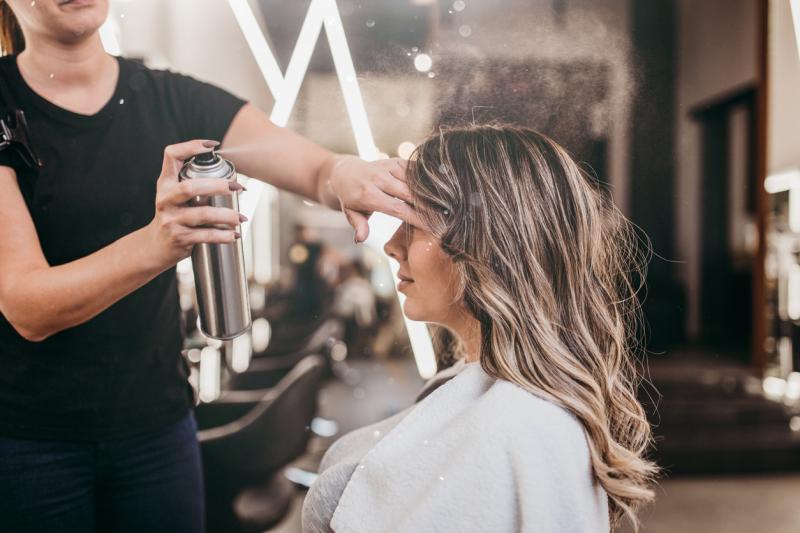 6) Further Advice & Tips
Who says the fun has to stop when your session is over? One of the key advantages of having your hair and body looked after by a professional is that you can learn what works, and doesn't work, for your personal care. Hairstylists, massages therapists, pedicure and manicure pros are more than happy to share their tips and advice with you, so you can maintain your beautiful and self-boosting results!
7) Make Friendships
Beauty salons are hotspots for chit-chat, discussions, and yes, even gossip. But that all means you get to make new friendships. You'll be bonding with people, sharing discussions about life and talking about the latest trends for your hair and beauty. Whether with your hairstylist or fellow customer, you'll find yourself chatting up a storm!
8) Get a New Look!
Sometimes, you feel like becoming a different person and that all starts with how you look and feel about yourself. From colouring and cutting your hair to trimming and painting your nails a fresh colour, you can rejuvenate yourself with a fresh and empowering new look at a beauty salon.
As you can read, there are plenty of empowering benefits that come with visiting a beauty salon. If the opportunity presents itself, never miss out on the chance to visit one for your own mental and physical well-being. For more information on services that can transform your day, we recommend speaking to JASK Hair Salon & Spa. They're the leading salon in Ottawa. Reach out to them today.
comments powered by

Disqus