Home > Blog > Skin and Body
8 Steps to Starting Your Own Beauty Business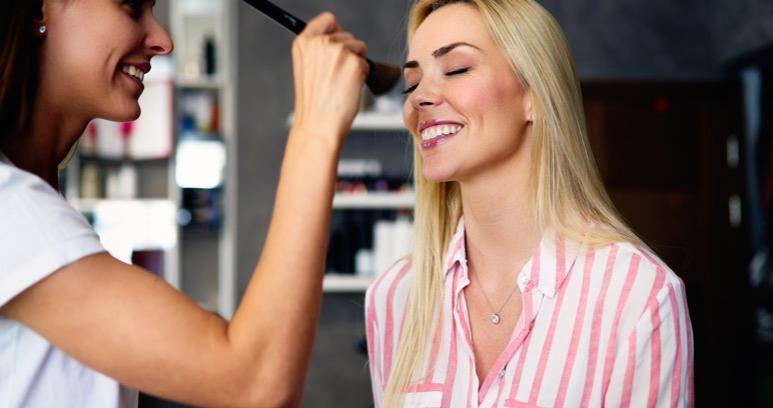 Every woman wants to make the most of her appearance. Whether it's with a professional hairstyle for the office or some great smoky eyes for the weekend, they are always in pursuit of the right look. That deep market is a big reason why opening a beauty business can be such a great opportunity.
If that opportunity appeals to you, there are some things you need to get in line before you are ready to open your own beauty business. These eight steps will get you off to a good start.
Get Your Qualifications in Order
It's obvious that before you can open a beauty business, you need to know how to provide the services. Makeup, hairstyling, and nail care all require extensive training, and there are a number of licenses and certifications associated with them as well. Check the status of all your credentials, and make sure you understand the process for renewal so that they won't expire unexpectedly.
Set Up Your Business
When most people hear that phrase, they think about finding a location and getting the business furnished. However, before that can happen, your business must exist in the eyes of local, state, and federal officials. You'll need to get an employer ID number from the IRS, get incorporated with the state, and get permits from your city and health department to operate your business.
Choose the Right Location
Some new businesses fail simply because they are located in a bad place. Visibility and foot traffic are incredibly important, but so are factors like availability of parking, neighborhood safety, and the presence of competition. Assess each potential location and choose based on more than just the rent.
Get Coverage
The moment you open a business, you are at risk. Clients or even trespassers can get injured and take you to court for damages. Before you take your first appointment, get liability insurance information to make sure that you will be properly covered for any kind of legal action that may be taken against you.
Invest in Quality Equipment
There is no shortcut to doing good work. Put your money into good beauty tools and supplies for your business. Their durability, performance, and safety will send your clients out the door with a professional look that will attract even more clients to your appointment book.
Create a Brand
Beauty salons are famous for their clever names. If you are a good hand with puns, you might go that route. More upscale salons lean toward simpler names that reflect their image. Whatever name you choose, get a consistent color scheme, logo, and social media presence.
Consider Adding Help
It may seem like a contradiction to bring in a second stylist when you don't even have your own day filled, but in certain circumstances it can help. The other stylist will be paying you for the space, so a second chair in operation can create some revenue in a space that otherwise would have been empty.
Build a Client Base
If you've previously worked in someone else's beauty business, you may have a few clients willing to come with you. If not, you need to put in extra work here. Get involved with a charity doing makeovers for underprivileged job seekers. Put your social media connections to work. Have a great draw for your grand opening. Make contacts and book those appointments!
Beauty businesses always have the potential for success because there's always a demand for their services. With a well-organized operation that is carefully planned and properly managed from the very start, your salon can quickly grow into a thriving enterprise.
comments powered by

Disqus